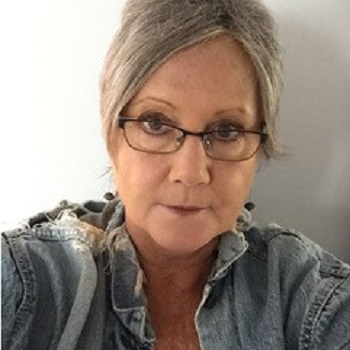 Jami Wright
An artist at heart, JAMI WRIGHT has always gravitated toward trying anything creative.
Her formal training is that of a graphic designer, where she employed various creative skills to serve her clients, including photography and copywriting. Since her advertising work revolved around the needs of her clients and was often limited by their vision, Jami turned to other creative outlets in her free time.
She took a hand-building class at a local art center and never looked back. She wanted to learn to throw clay, so she bought a wheel and set up a workspace in her home and LITERALLY began slinging clay all over the walls. After years of practice throwing, she began using hand-building techniques to modify wheel-thrown forms into unique pieces of art.
Never one to stop learning and always yearning to try something new, Jami took a metalsmith workshop with an artist in Tampa and began hand-forging copper and silver into unique pieces of jewelry. With another skill in her creative toolbox, she began merging media by adding metal elements to her finished clay pieces. She eventually began creating events for advertising clients that coordinated with their marketing campaigns and participated in planning the food and decor.
One thing led to another. She enrolled in culinary school and began using her pottery skills to manipulate fondant into tiny works of edible art. Once you learn an art form, a new technique or a new skill, an artist has an ever-expanding ability to manifest an idea into reality. Never stop learning. Never stop growing. Be willing to try something new.
Jami has experience teaching art to both children and adults through various art galleries and associations, as well as in the public school system. She owned The Funky Mermaid Art Gallery and Gift Boutique in Monroe, Georgia where she also offered art and pottery classes. Her culinary internship focused on teaching culinary at Lanier College Career Academy, an alternative high school program where students explore career alternatives!