IF YOU HAVE AN INTEREST IN ART, WE ARE THE PLACE FOR YOU.
IF YOU'RE AN ARTIST (OR WANT TO BE):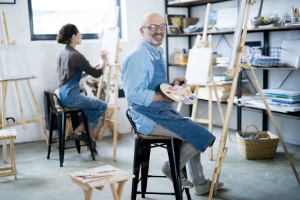 There's value in being part of a vibrant community that inspires, supports and promotes you. Have your art viewed in a high-traffic gallery by an appreciative public. Experience the joy of selling a piece of art you created. Experiment with new media to better express yourself and extend your skills. Or try an art class for the first time and discover a new side of you. We do more for our artists than any other arts organization in the Lowcountry. From our high-traffic art gallery and workshops with both local and nationally-known artists to the promotion we do for our exhibiting members, we support you.
IF YOU'RE AN ARTS SUPPORTER: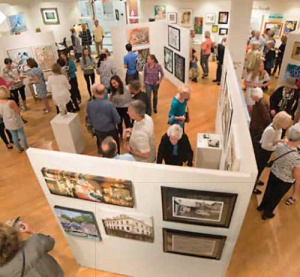 Supporting a vibrant arts scene is its own reward. Be around creative people and get to know the best established and emerging artists in the Lowcountry. Meet other art lovers at our gallery openings and through our volunteer opportunities. Whether you're a patron, a volunteer, or both, you'll have the opportunity to truly impact our local arts community. We partner with arts and cultural nonprofits and businesses to benefit residents, visitors and the artists who enrich our creative community.