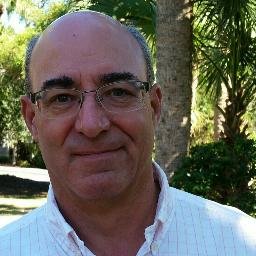 Thomas Hanlon
THOMAS HANLON has taught hundreds of students in various watercolor workshops. As a result, he has developed a knack for presenting watercolor as a very approachable and enjoyable medium, regardless of your skill level.
He holds a BFA from Muhlenberg College in Allentown, Pennsylvania and continued his studies at the Pratt Institute in Brooklyn, New York as well as Seton Hall University.
As a working artist, Tom and his family traveled this great country of ours for twenty-five years, selling his works at fine art shows and festivals.
Tom truly enjoys powerful compositions revealed in naturally occurring situations and has drawn inspiration for his works from the many places he has traveled. He finds beauty in everything from the ancient ruggedness of the Irish countryside to an abandoned steel mill in Pennsylvania.
He and his family now call Hilton Head Island in the beautiful Lowcountry of South Carolina home.  His subject matter continues to be rich and varied, ranging from hard working shrimp boats to ever changing salt marsh views.
Tom was the Art League's featured artist for September of 2018 and is excited to be joining the Art Academy as one of their instructors.