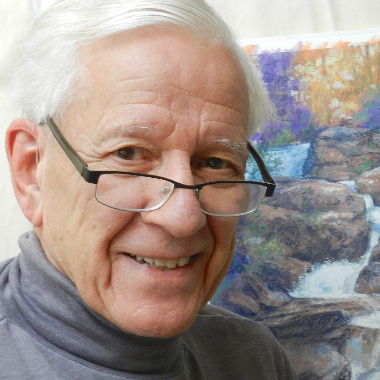 Contact Don Nagel
Email:
nagelpastel@gmail.com
Don Nagel
DON NAGEL was born in Pittsburgh, PA. He received a BS from the Rochester Institute of Technology and an MA in printmaking from Wayne State University. He worked in Pittsburgh and Detroit for 30 years in major advertising agencies as a senior art director.
Don and Joyce moved to Hilton Head Island in 1986. He was a freelance graphic designer until he decided to devoted himself to painting and teaching.
Currently, Don and Joyce teach weekly classes at the Art League Academy in drawing, pen & ink, design, and landscape. They have teamed up to do pastel workshops in France, Italy, Africa and US.
He is an Associate Member of The Pastel Society of America, and a Member of Excellence in the Southeastern Pastel Society and has received awards from regional and national pastel societies. He is a partner at La Petite Gallerie in Bluffton, where his pastel work is exhibited.