DONATE
When you support Art League of Hilton Head, you become part of an organization that shares your passion for visual arts and your love of community.
Charitable donations enable Art League of Hilton Head to advance their mission to support and promote visual arts through exhibitions, education and partnerships. Art League of Hilton Head is a 501(c) 3, charitable arts organization. All donations are tax deductible.
Click below to make your secure donation today.
Donations of stock are welcome, as are donations through Heritage Classic Foundation. For more details email: admin@artleaguehhi.org 
ADDITIONAL GIVING OPPORTUNITIES TO HELP SUSTAIN US FOR ANOTHER 50 YEARS
GENERAL FUND
An unrestricted gift used for general operations and programming
ENDOWMENT FUND
Held in partnership with Community Foundation of the Lowcountry
ALHH SCHOLARSHIP FUND
A local high school senior can apply if they are pursuing a visual arts degree.
CONSIDER DONATING THROUGH THE HERITAGE CLASSIC FOUNDATION TO INCREASE YOUR MATCH
Where your ALHH designated donation of $25-$10,000 will be increased* via their annual matching funds (Heritage Champions Fore Charity, Birdies for Charity).
* Matching percentages change annually and are announced in December.
IF YOU'RE AN ARTS SUPPORTER: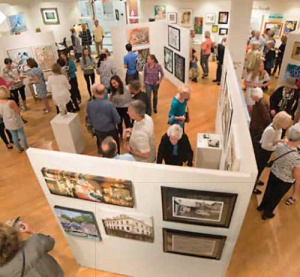 Supporting a vibrant arts scene is its own reward. Be around creative people and get to know the best established and emerging artists in the Lowcountry. Meet other art lovers at our gallery openings and through our volunteer opportunities. Whether you're a patron, a volunteer, or both, you'll have the opportunity to truly impact our local arts community. We partner with arts and cultural nonprofits and businesses to benefit residents, visitors and the artists who enrich our creative community.