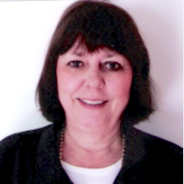 Joanna Chalson
JOANNA CHALSON has studied at the Minneapolis Institute of Art, and the University of Chicago graduate school of Art.  She holds a BFA from Wittenberg University and a Masters in Art Education from Manhattanville College.  While at the University of Chicago, she received the Rosenberg Printmaking Award.award .  Other shows include: The Ohio Printmakers Show, where she received honorable mention in printmaking;  Art Association Show (New Rochelle, NY); Art On The Mountain (Wilmington, VT) and the White Plains, NY Outdoor Art Show where she received honorable mention in printmaking.  Her etchings have been shown at the Bridge Gallery,  Westchester County Court House, White Plains, NY and the Images Gallery, Briarcliff Manor, N.Y.    One of her monoprints was chosen best in show at the Hilton Head Plantation exhibit.   Her water color, the Victorian Wedding Dress won Best in Show (the Golden Ear Award ) at the Art League of Hilton Head " Metamorphosis Show 2011″.
She has worked as an art teacher in the Mad River-Green Public Schools (Springfield Ohio), the Lancing Iowa Public Schools, Marymount International School ,(Rome, Italy), and the Hartsdale School, (Elmsford, NY).  She taught art to adults for the fourteen years in New York prior to moving to Hilton Head. She is currently teaching at ALHH Academy.
ARTIST STATMENT:
I am currently teaching at ALHH Academy.  I feel drawing is an essential tool for expressing your ideas.   In my drawing classes we use man-made and natural objects as our subject matter.  We also discover how line, texture and form create structure on the paper's surface.  I believe if you can write your name, you can draw!  Watercolor is extension of drawing.  We just add color and some knowledge of how the medium can change the surface of the paper.  I feel everyone should strive for his or her own style and be confident of one's individual vision in order to achieve one's own best creative self.  I love art, and I love to share my art experience with others.